McGwire Hall of Fame Bat Going Nowhere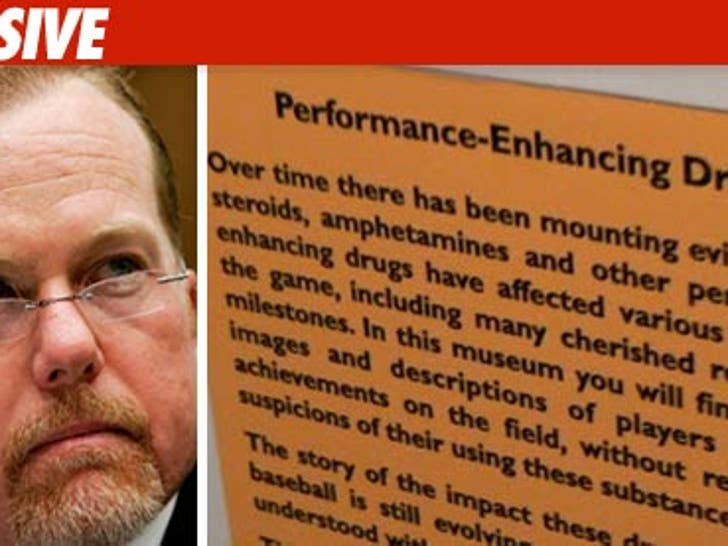 Mark McGwire's steroid revelation isn't resonating in Cooperstown -- officials at the Baseball Hall of Fame confirm McGwire's record setting bat will remain on display ... without any specific reference to his confession.
TMZ spoke to a senior director at the HOF who told us they were satisfied with a disclaimer posted in the wing of the Hall where McGwire's 70th HR bat is on display.
The disclaimer mentions "mounting evidence" that some players have juiced up. The disclaimer then turns into buyer beware, noting that the artifacts are displayed "without respect to suspicions" of illegal substance use.
But in McGwire's case, there are no lingering suspicions ... dude cheated.