Charlie Sheen, Brooke Mueller -- Privacy Pleeeze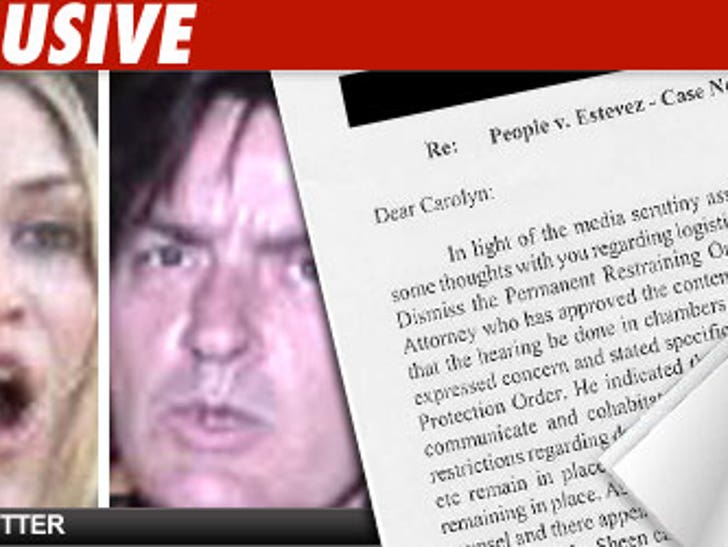 Charlie Sheen's lawyer wants a private meeting with the judge -- with only one reporter present.
TMZ has just obtained a letter filed this morning from Richard Cummins, Charlie Sheen's lawyer, in which the attorney asks the judge to handle the whole protective order modification in chambers, not in the courtroom.
Cummins writes, in his letter to the clerk which was filed with the court, "Obviously, both Ms. Sheen and Mr. Estevez do not wish this to become a media circus and would, as much as possible, like to have their privacy respected understanding that they are celebrity figures so there is a public interest and the necessity of media coverage."
Cummins says it's ok by him if there is one pool reporter in chambers who would then pass the info along to the other reporters waiting outside. There is no mention of whether the pool reporter would have access to a TV camera, but it's unlikely the judge would ever go for that.
As we first reported, Charlie and Brooke Mueller want the order of protection modified so they can have contact with each other in an attempt to save their marriage.