Letter to 'Idol' Staff: Simon's Knockin' Us Off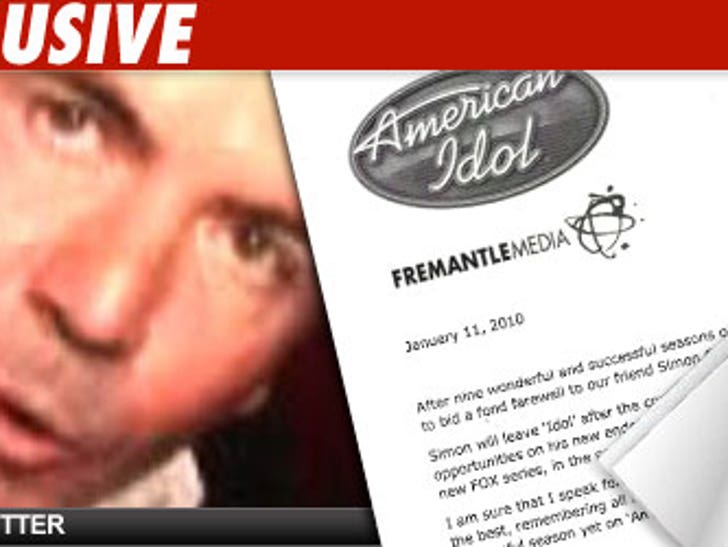 UPDATE: Simon Fuller's people have contacted TMZ and said he did not write this letter ... and the signature looks nothing like his. We have, however, confirmed that the letter was distributed on the A.I. set -- Fuller's people did not dispute that fact.
The guy who created "American Idol" wrote a letter to his AI staff announcing Simon Cowell's departure from the show -- but in between compliments, Simon Fuller slipped in an ego shot at his number one judge.
In the letter, distributed on the same day Cowell made his big announcement, Fuller congratulated Simon for moving on to his new show "The X Factor" -- but reminded everyone that it will be "in the same vein as 'Idol.'"
Translation -- he's knockin' us off.
In the end, it really doesn't matter -- they're all making wayyyyyyyyyyyy too much money to care.