Victoria Principal Gets Legal Apology From Maid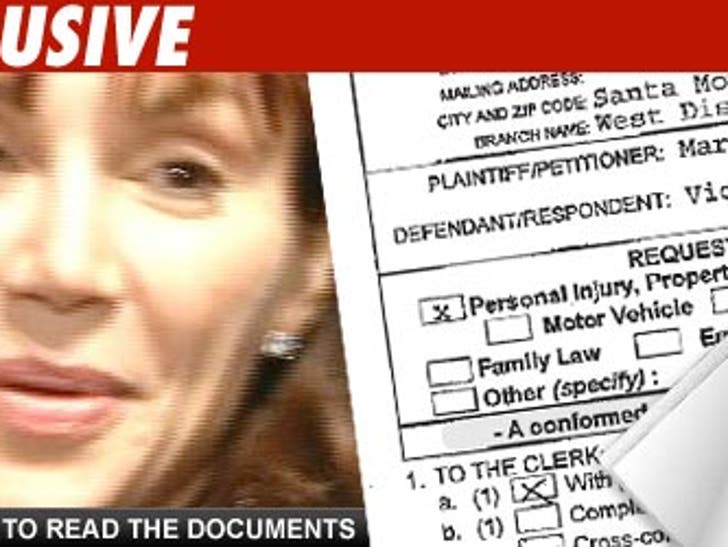 Victoria Principal has settled a lawsuit with her former maid -- a suit alleging V.P. was a gun-wielding boss -- but there's no doubt Victoria came out on top.
The maid, Maribel Banegas, issued a formal letter of apology to Victoria - in other words, she waived the white flag. The letter is contained in settlement documents obtained by TMZ.
Banegas claimed Victoria flew into a rage at her Malibu home, fired the maid and then pointed a gun at her and threatened to kill her.
Victoria countersued, claiming the maid was a lunatic, slamming doors, hurting her dog and demanding money. Victoria says she pulled the gun and cocked it out of fear.
In the letter of apology, attached to the settlement, Banegas says, "I can now understand why you felt that I was threatening to you, which, in turn, led you to defend yourself."
The maid goes on, apologizing for "any unintentional injury to your little dog, Mei-ling."
The terms of the settlement are confidential.