Michael Jackson -- Live in Concert? Not Exactly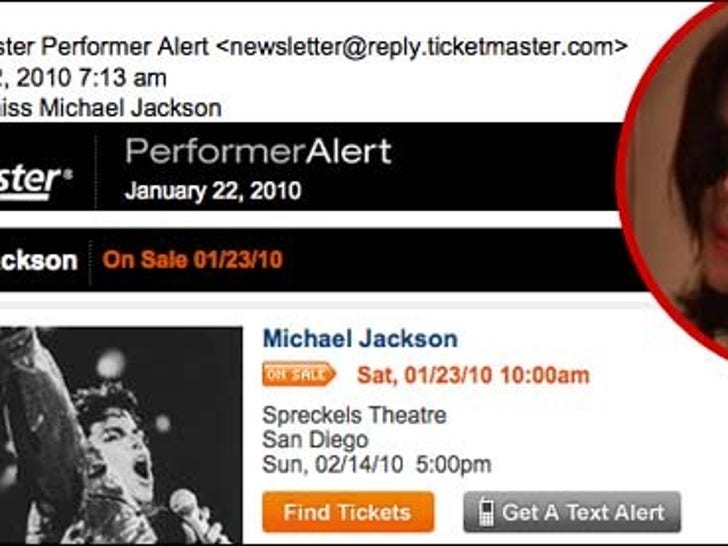 Michael Jackson is back ... at least according to a Ticketmaster email.
The email above sure makes it seem like Michael is performing in San Diego on Valentine's Day. But the show is actually a laser light show set to Michael's music. It's an hour and a half long and tickets are around $40. The show starts at 5:00 PM and there is a Pink Floyd one at 7:30 PM.
Plenty of good seats still available. Shocker.