'Pants on the Ground' -- A Rip-Off?!
'Pants on the Ground'
A Rip-Off?!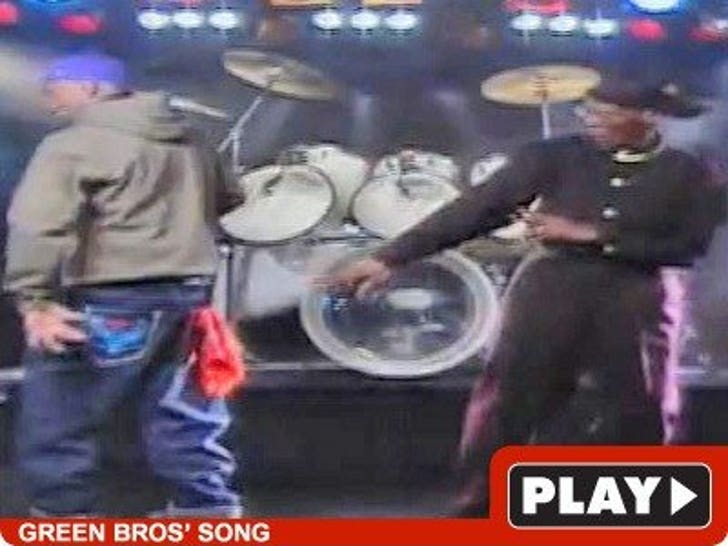 "General" Larry Platt isn't the first person to sing about crooked hats and droopy pants -- and now a Michigan hip-hop duo is saying "Pants on the Ground" is a "take off" of a song they recorded back in 1996.
The Green Brothers -- a rap group consisting of an elderly Platt-alike gentleman -- re-posted the music video for their song "Back Pockets on the Floor" this week -- and you're gonna be shocked at the similarity.
The group claims their lift-up-your-pants jam has "the same intent, idea and in part the same message" as the "American Idol" wannabeen's.
According to MyFoxDetroit, Gerald Green says the group "wishes Platt well" ... they just want their version heard too.