Pauly D's DJ Fee -- Spinning Out of Control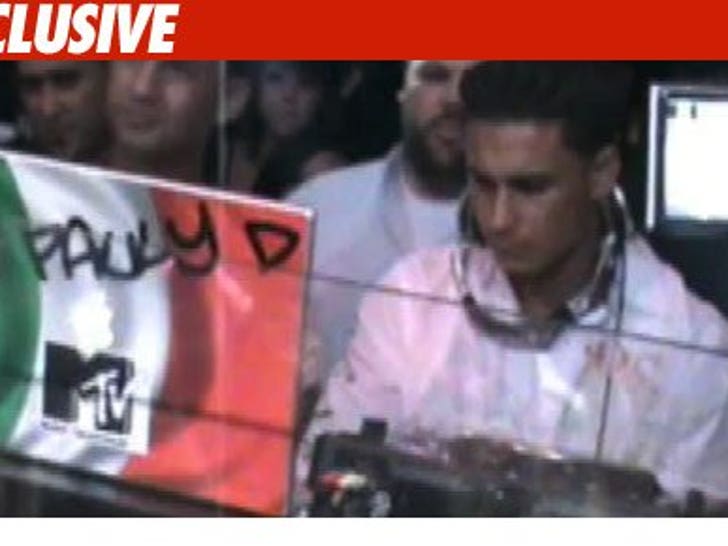 Pauly D isn't just trying to land $10,000 an episode for Season Two of "Jersey Shore" -- it's also become his going rate for a night's work on the turntables.
TMZ has learned the Cadillac tattooed "guido" is trying to solidify DJing residencies across the country. His plan: To provide the fist pump soundtrack once every six weeks at three different clubs -- for anywhere between $10,000-$25,000 a gig.
FYI -- Before becoming The Situation's summertime wingman, Pauly D was pulling in $1,000 a night, 4-5 nights a week in Providence, RI.