Tyrese Cited For Mysterious Felony in Car Crash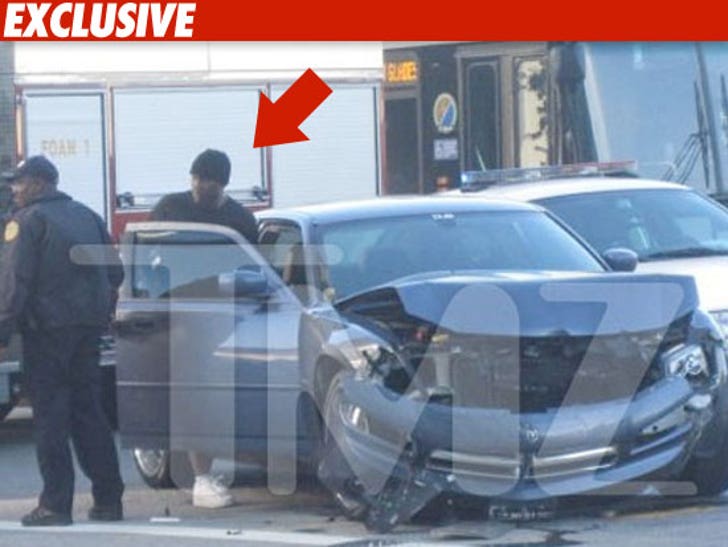 TMZ has learned Tyrese Gibson has been cited for leaving the scene of an accident -- a felony ... but he has a pretty good defense.
Rewind to January 4 in Miami. Tyrese was involved in a car crash with Sheena McCleary. The cops came and took info from both drivers. Both Tyrese and Sheena were cited for the accident. Sheena -- who claims she was injured -- drove away in a cab with Tyrese.
Now fast forward to January 25. For some reason, Miami police
to both Tyrese and Sheena for "Leaving the scene on public or private property - injury" - a felony.
So how could Tyrese have committed such a felony when there are photos of him talking to cops at the accident scene? That's what his lawyers, Jayne Weintraub and Jon Sale, want to know. They filed papers Thursday with court clerks and entered a not guilty plea on Tyrese's behalf.
Miami prosecutors must now decide whether to pursue the case against Tyrese and Sheena. Weintraub and Sale think it must just be a clerical snafu.
Ironically, paparazzi handiwork may be Tyrese's smoking gun.
Sheena's lawyer, Bradford Cohen, tells TMZ he doesn't believe there's probable cause to go forward with the case.