Paul Anka Sues Estranged Wife for Defamation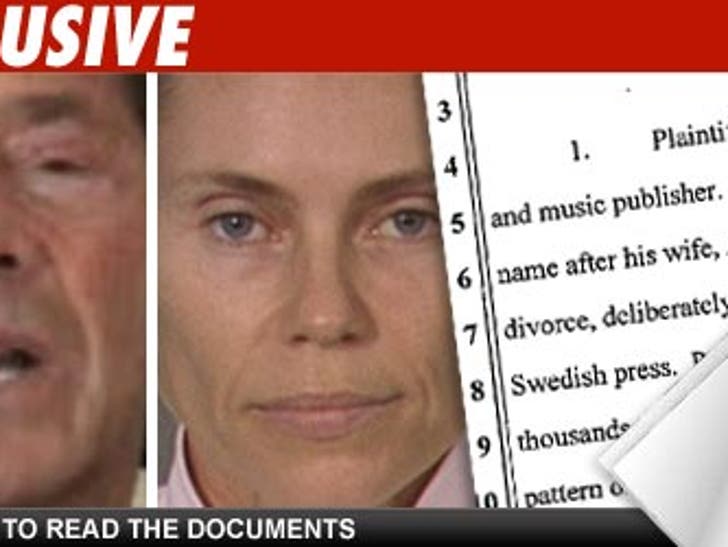 Paul Anka has just raised the stakes in his bitter divorce -- he just filed a defamation case against his estranged wife, Anna Anka.
The defamation is interesting, but the backstory is riveting. Among other things, Paul claims Anna didn't marry Paul out of love -- he claims Anna's real intent "may have been to leverage Paul's celebrity status to get herself a television show." And a TV show she got -- "Swedish Hollywood Wives."
Paul says Anna was wacky, claiming one time during a concert tour in the Middle East she obsessed that her son would be "kidnapped and sold into slavery" and worried about "a major child porn industry in Israel and Ethan will be put into it."
Paul claims Anna's fits of anger were epic. As for the alleged defamation, Paul claims Anna gave interviews to the Swedish press, claiming she did not have a prenuptial agreement with Paul and that she had a right to half his money, adding, "You won't believe how much I'll get when this is over."
Paul says Anna falsely implied that he forged her name on the prenup and that he says is the defamation.