Jared Leto Faces Bomb Threat
Jared Leto
Faces Bomb Threat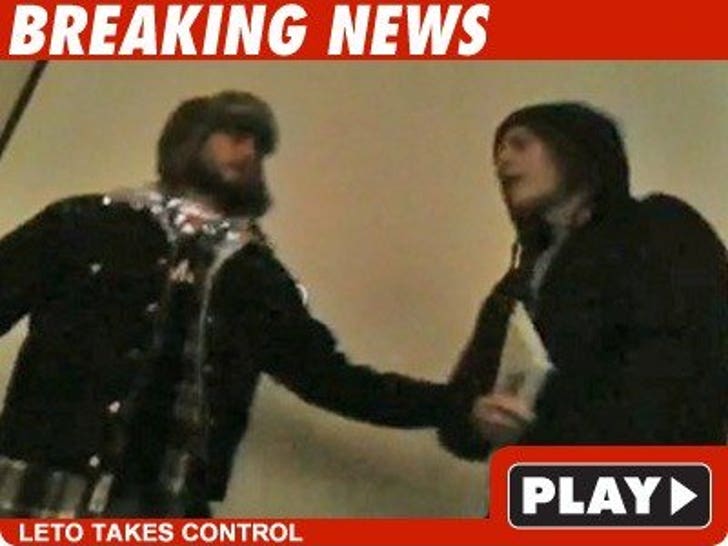 Jared Leto and his band just came face to face with an explosive threat: A man who panicked a crowd with a mysterious box.
Fans at a West Hollywood appearance by Jared's band, 30 Seconds to Mars, tell TMZ the man rushed the door of the building with a package in his hands.
Witnesses say the man called out Jared by name, and then said something about having explosives.
We're told a member of the band and security tackled the man until police came and arrested him.
LAPD cleared Melrose Avenue to check the box and the suspect's car -- which he had parked in the middle of the street. Cops say there was no bomb in the box -- just candy and a blender.
The man is in custody and police tell us they suspect he is mentally unstable.
UPDATE: Jared addressed the crowd outside after the place was evacuated, telling them the man told him "some explosives" were in the box -- and "it's official, we have the craziest fans in the world."
The event was rescheduled until tonight.