Conrad Murray Visits Michael Jackson's Tomb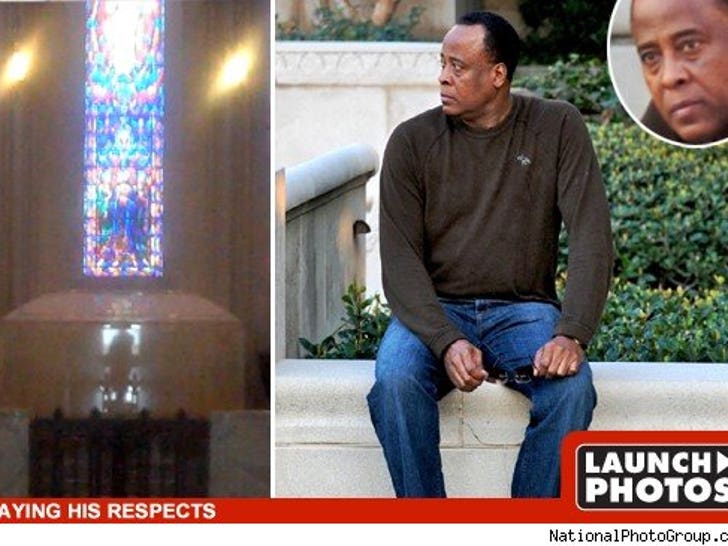 With charges in the death of Michael Jackson looming over his head, Dr. Conrad Murray sought out peace in an unlikely location -- Jackson's final resting place.
Murray showed up at Forest Lawn Memorial Park on Wednesday afternoon to visit the tomb of the man he may or may not have accidentally killed.
Murray was seen outside the mausoleum, but not inside.