Brangelina at Super Bowl -- Game On!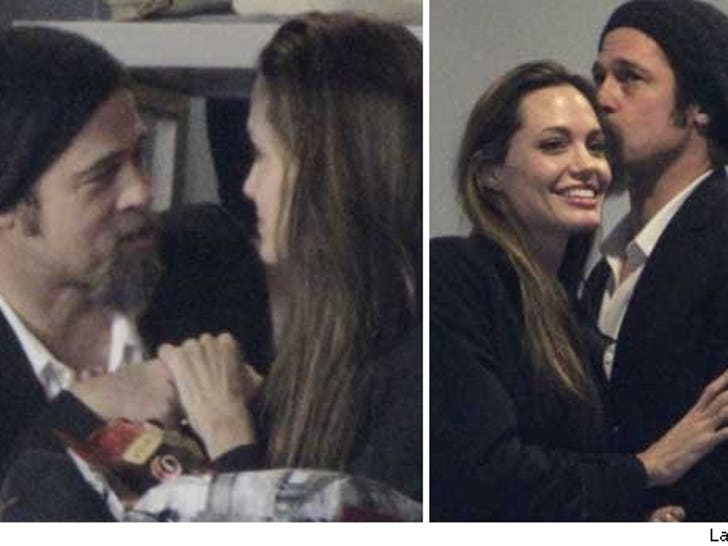 Brad Pitt and Angelina Jolie hit up the Super Bowl yesterday -- where they appeared tighter than a spiral from Drew Brees.
The couple -- who have been subject to a ton of breakup rumors lately -- were all over each other in a private box at the game in Miami.
In case you missed it, the Saints won.