Charlie Sheen Officially Charged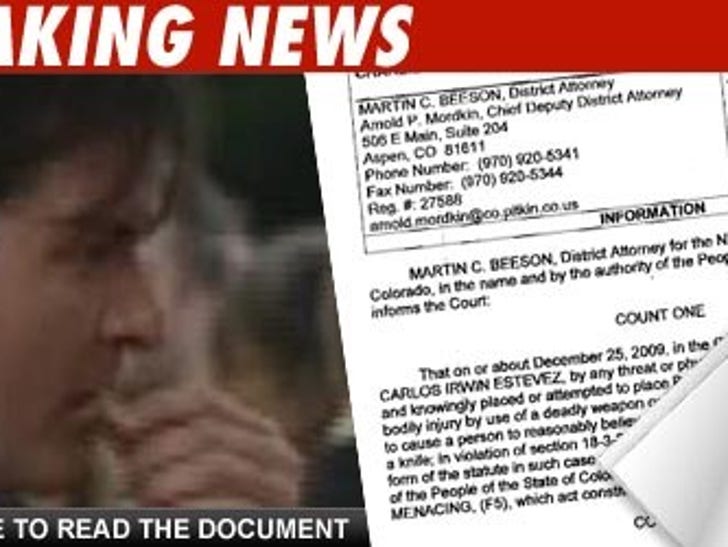 Charlie Sheen was officially charged with three crimes today in court in Aspen, Colorado: felony menacing, misdemeanor 3rd degree assault and misdemeanor criminal mischief -- but Charlie did not enter a plea.
Sheen and his wife Brooke Mueller were at the courthouse in Aspen. The judge also relaxed the protective order that has been in place since Sheen's Christmas Day arrest -- so Sheen can now have communication and contact with Brooke.
Sheen is still not allowed to drink alcohol, harass Brooke or possess firearms. Charlie and Brooke hugged each other at the end of the hearing.
He's due back in court in March.

More Charlie Sheen & Brooke Mueller