Michael Jordan -- Ballin' After the Super Bowl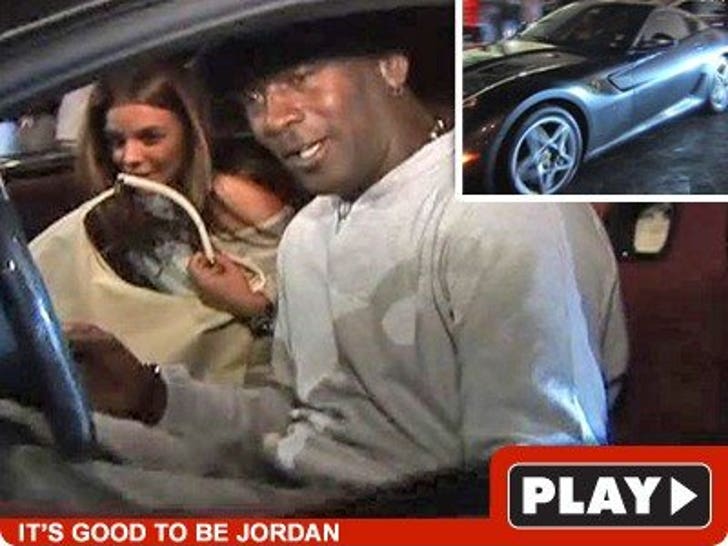 Michael Jordan has serious money to burn -- and last night after the Super Bowl, His Airness was flexin' the size of his wallet ... in the form of a ridiculously expensive ride.
The basketball legend left a Super Bowl after-party in Miami last night and rolled out in a brand new Ferrari 599 GTB Fiorano -- base price: $300K.
Riding shotgun -- his hot, 30-year-old girlfriend Yvette Prieto.
Anyone still wanna be like Mike?