Dr. Conrad Murray Impostor Exposed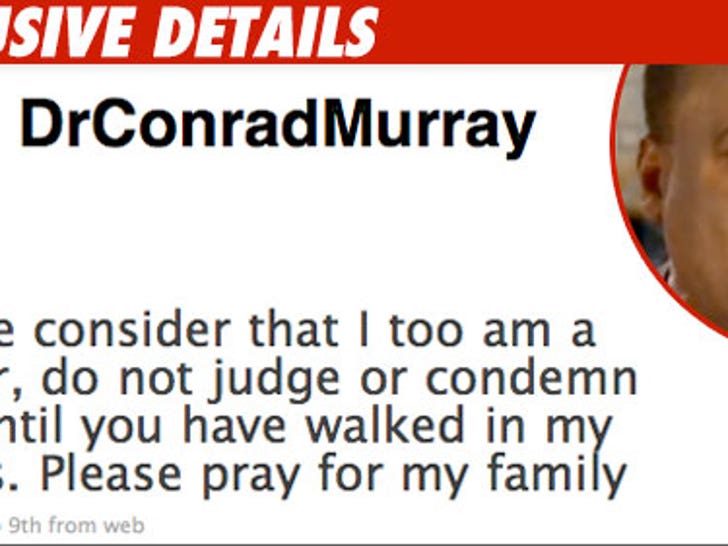 There is someone pretending to be Dr. Conrad Murray -- asking his fans for prayers and support -- but TMZ has learned it's a fraud.
Just one day after the real Dr. Murray appeared in court to face an involuntary manslaughter charge in the death of Michael Jackson, a person using a Twitter account under the name DrConradMurray left the following message:
"Please consider that I too am a father, do not judge or condemn me until you have walked in my shoes. Please pray for my family"
But it's all a hoax: TMZ spoke to a rep for Dr. Murray's lawyer who told us, "It is 100 percent fake. He doesn't even have a smart phone."