Kim Kardashian -- Fast Food Treachery!?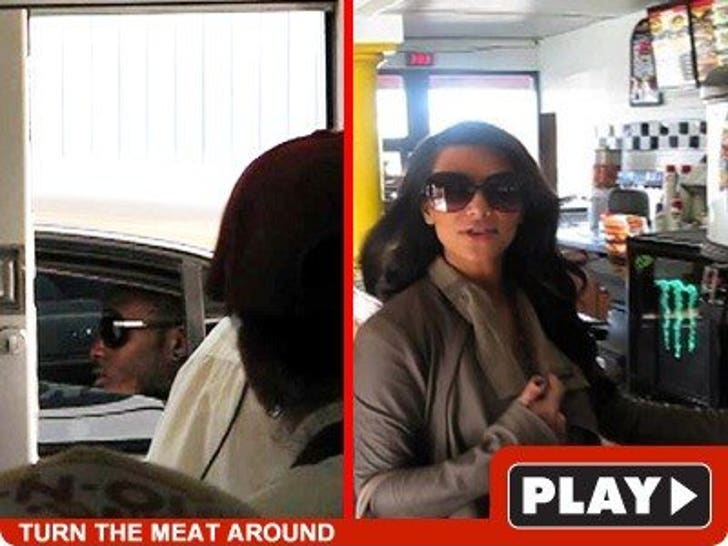 Kim Kardashian totally fessed up to hitting a delicious fast food burger joint in Las Vegas over the weekend -- problem is, it wasn't the burger chain she's paid to endorse.
Kim -- who found a way to turn a salad into a sexual innuendo for a Carl's Jr. commercial -- was in a car with her BF Reggie Bush and their bodyguard when it rolled up to a drive-thru window at In-N-Out Burger ... a direct competitor to the man who signs Kim's checks.
But moments after they were spotted, the car headed straight for the nearest Carl's Jr. where Kim ordered her salad ... and the bodyguard claimed he was the only one who got food from In-N-Out.

So was Kim really craving a salad ... or is this simply a case of fast food damage control???
The world may never know.