Lindsay Lohan -- How to Impress a Judge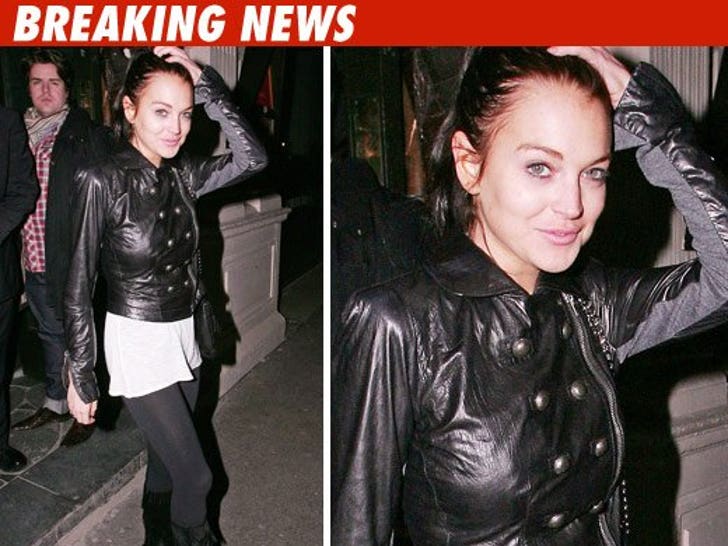 Lindsay Lohan's DUI progress hearing was in court today, so here's a pic that will surely impress the judge: Lindsay leaving a club in London -- today at 4:30 AM!
Fact is ... Lindsay didn't have to show up in Bev Hills court because she's attending her alcohol ed classes as required. Her lawyer, the effervescent Shawn Chapman Holley, will take care of business.
Cheers, Lindsay.

UPDATE: We were just in court. The judge gave Lindsay a thumbs up on her progress report.