Stephen Colbert's Olympic Lunch -- Cold Cuts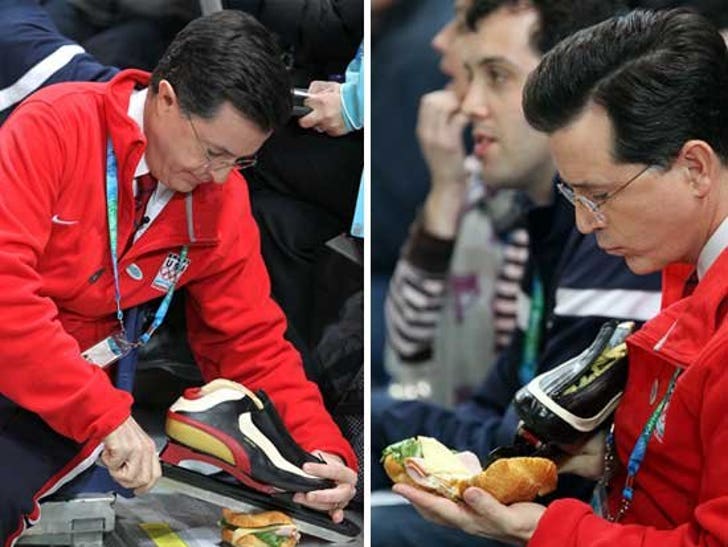 Stephen Colbert -- assistant sports psychologist for the U.S. Speed Skating Team -- is so hungry for a win in Vancouver, dude actually used an ice skate to slice up a sandwich right before the men's 1000m.
For the record, Colbert's psychological strategy is paying off: U.S. skater Shani Davis took gold in the event.
Turns out, there are 2 heroes in these photos.