Massive Beatdown at Rapper's B-Day Party
Massive Beatdown
At Rapper's B-Day Party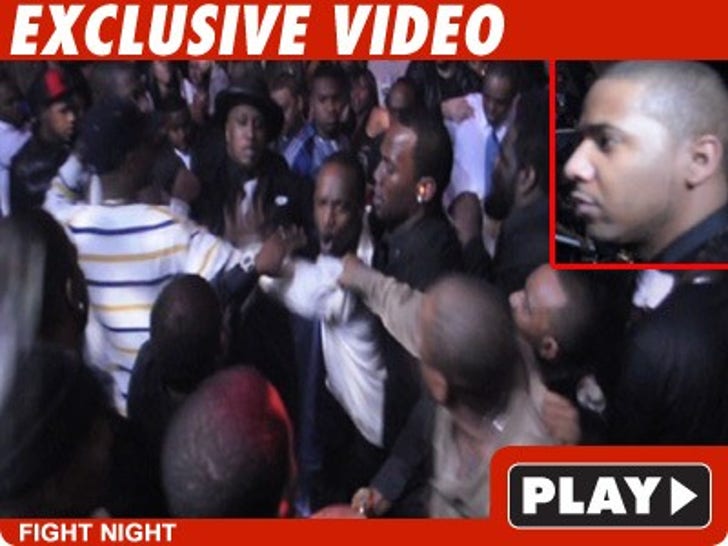 Rapper Juelz Santana's 27th birthday party turned into a battle royale Monday night when a club goer hopped the divider into the VIP area -- and got the living crap beat out of him while the rapper watched.
It's unclear exactly what started the brawl -- but the guy wearing the Rev Run hat definitely did something to piss off the mob waiting in the VIP section at M2 Ultralounge in New York.
After a failed attempt to defuse the situation, several men began wailing on the Rev Run-alike until he was on the ground. Somehow, the man emerged from the chaos and was able to leave the club.
Rapper Maino can be seen in the melee, but is never actually seen throwing a punch.
Snoop Dogg, Lil' Kim, and Ashanti were at the party during the mayhem ... but stayed out of it.