Snowboarding Dog Careens Down Slippery Slope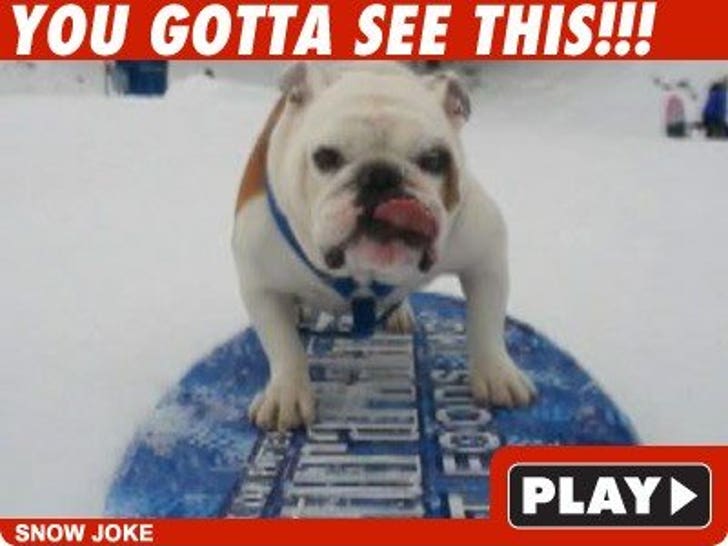 Tillman the bulldog -- already the world's fastest skateboarding canine according to Guinness World Records -- was finally taken off the streets ... so he could test his skills on the bunny slope!
Tillman and his two doggy friends -- Rose and Lyle -- hit the slopes in Wrightwood, CA yesterday where they laid some serious tracks.
Oh yeah, Tillman also surfs.