OctoMom Goes Clubbin' in NYC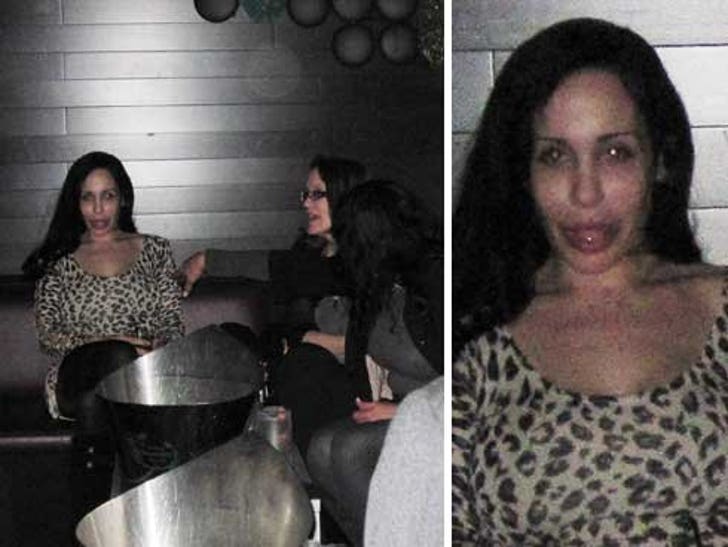 While someone else watched her 14 kids, the 34-year-old OctoMom did her best "Sex and the City" impersonation and partied with pals at some hotspots in the Meatpacking District -- including Tenjune and Greenhouse, where this photo was taken.
We're told Octo partied way past 2 AM -- and the DJ kept shouting her out in the middle of the club.
Sources inside Tenjune tell us Octo was pretty quiet inside the joint -- no drinking, no dancing.