Sean Penn -- Lifesaving Hero in Haiti
Sean Penn --
Lifesaving Hero in Haiti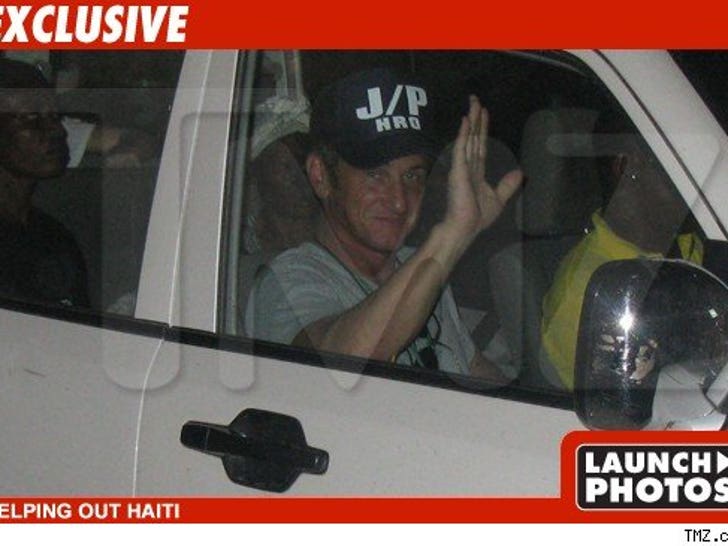 Sean Penn is personally responsible for saving two lives Thursday during a rescue mission in Haiti -- a woman and an orphan child badly injured in the rubble of a collapsed building ... TMZ has learned.
Penn -- who runs the Jenkins-Penn Haitian Relief Organization -- drove an hour and a half with his daughter Dylan to rescue a woman and child who were trapped in rubble outside Port-au-Prince, possibly from an aftershock.
An eyewitness tells TMZ Penn helped extricate the woman, who suffered leg injuries, and the child, who suffered head injuries. Penn drove them in his truck to the University of Miami hospital camp in Port-au-Prince.
We're told Penn waited while the woman and child were treated for their injuries and then took them back to his place.
The woman and the child have nowhere to go, and Penn won't leave them until they have a safe place to go.