Stun Gun Caper -- Supermarket Accomplice!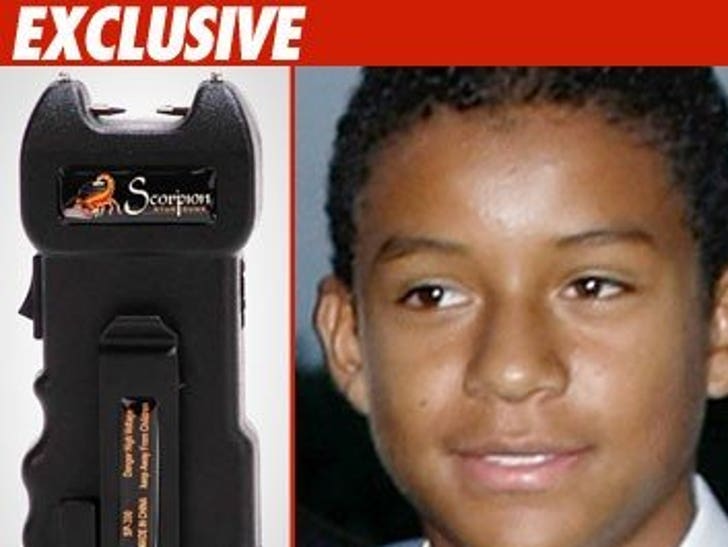 So how does a 13-year-old boy score a stun gun? It's as easy as buying groceries.
TMZ has learned Jaafar Jackson, Jermaine's precocious boy, found a serious loophole in his pursuit of the electronic weapon -- at an L.A. Ralphs supermarket.
Sources tell us Jaafar bought several gift cards from the market -- we're told either Visa or American Express. He then used the cards to purchase the weapon online.
Online sites that sell the weapon in question make prospective buyers declare they are 18 years of age or older.
So apparently, Jaafar figured out if he got a lawful credit card number, no one would be the wiser.