Kid: Getting Sued Is Like 'Waiting for Deli Meat'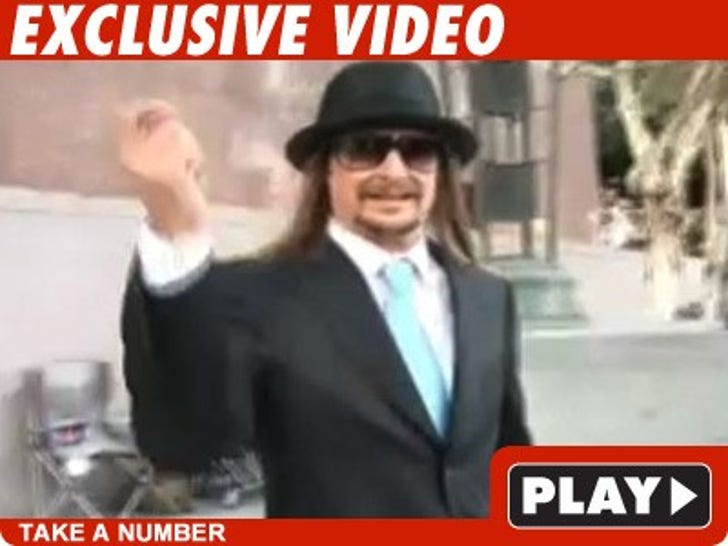 Kid Rock emerged from an L.A. courthouse yesterday in the mood to crack jokes about the case -- and even compared being sued to "waiting for deli meat ... it's like take a number."
Rock is being sued by a guy who claims he got his ass kicked by the rock rapper outside of an L.A. hotel in 2006 -- a guy who testified that the alleged altercation caused him to be "sexually deprived." Seriously.
We asked Rock about guy's brave claim ... which Rock laughed at and said "How funny is that?"