'Little People' Star -- Topless Beach Party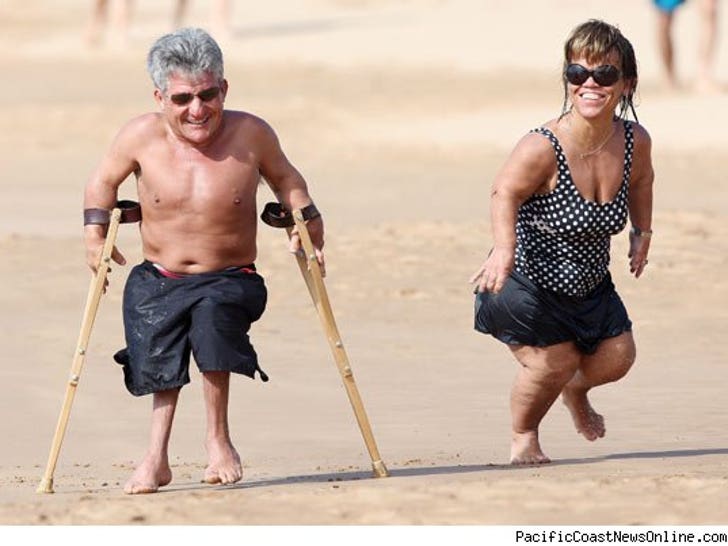 Amy and Matt Roloff -- stars of "Little People, Big World" -- hit the beach in Hawaii yesterday for a little fun in the sun.
FYI -- the weather in Maui yesterday was around 77 degrees and sunny ... which is way better than the weather around the Roloff's home in Oregon, which was 48 degrees and rainy.
Sometimes reality shows really pay off .