Michael Lohan -- Among the Living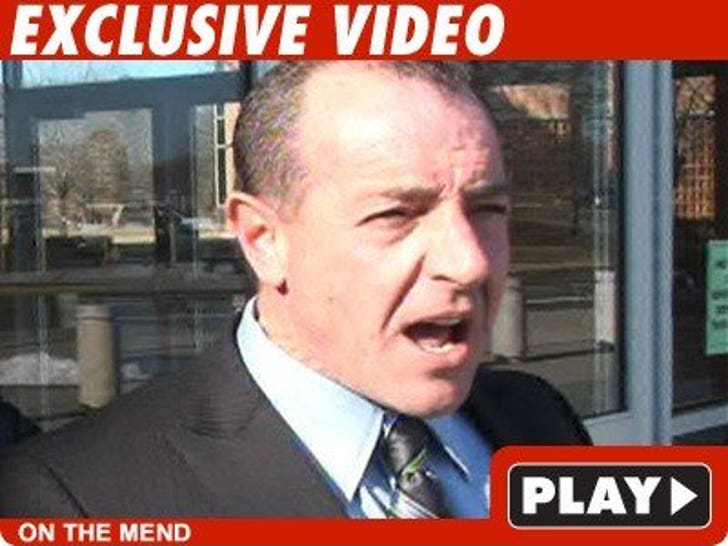 Michael Lohan is still alive and kicking ... and, sorry, but he plans on sticking around for a while.
Michael -- who was hospitalized over the weekend for chest pains -- was at the Suffolk County District Court yesterday for his ongoing battle with his ex girlfriend Erin Muller, where he said he's "felt better."
We've also learned Michael was told by his doctor that he needs a heart catheterization, and that Michael is now taking medication to thin his blood and nitroglycerin to make sure his heart doesn't act up.