Tiger's Alleged Mistresses -- Who's on Top?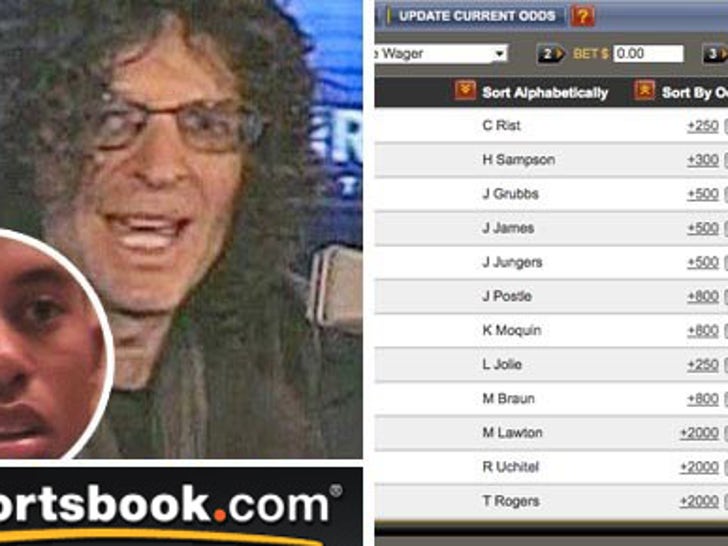 Tiger Woods may have been an equal opportunity employer -- but an online bookmaker wasn't so kind in doling out odds for the winner of Howard Stern's Golf Mistress Beauty Pageant.
Even though Stern hasn't released the list of actual competitors yet, Sportsbook.com has already listed mistress #1 Rachel Uchitel among the least likely to take home Stern's prize ... but we're guessing it's because her cardboard cutout will be participating in her place.
Meanwhile, Cori Rist and Loredana Jolie are tied as favorites to club the competition. Some other notables include Holly Sampson -- a close 3rd -- followed by Jaimee Grubbs, Joslyn James, and Jamie Jungers in 4th, 5th, and 6th.
The pageant is scheduled to go full steam ahead on March 10th -- with the contestants clawing for a $100,000 prize.