PGA Star: Tiger Constantly Changed Phone #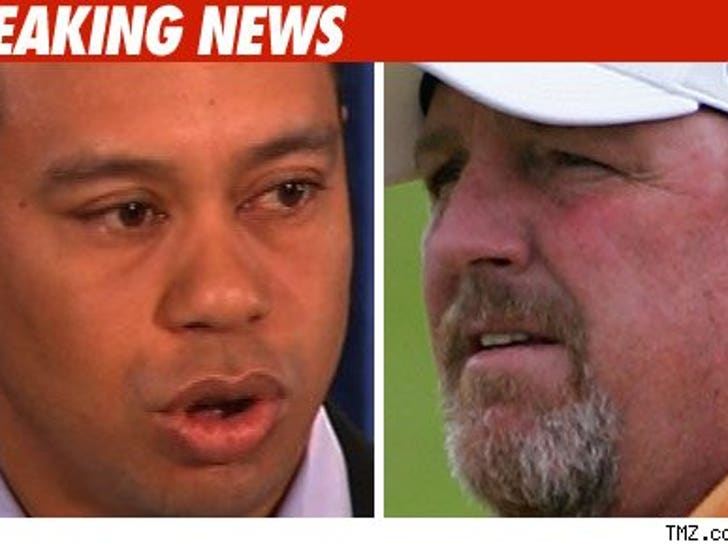 Tiger Woods changed his cell phone number 5 times in the last year, this according to one of Tiger's fellow PGA golfers Mark Calcavecchia.
Calcaveccia told Golf.com, "I didn't really think about it, but in the course of last year he changed his number five times." He added, "The last time he did, I said, 'Man, you change phone numbers more than I change underwear.'"
Calcaveccia claims he and Tiger used to text message each other all the time back before the scandal broke -- but he hasn't heard back from Tiger since the infamous car crash.
There was one more interesting point -- Mark told the magazine, "I did know of a girl he was seeing in Phoenix ... But I didn't know the time frame." Mark concluded, "I didn't know if it was before or after he was married that he was with her. I knew it was close. It was 2004 sometime. I didn't think much of it then..."
FYI -- Tiger married Elin Noredegren in 2004 -- but they were engaged since 2003.