Tiger Woods -- The First Unstaged Golf Photos
Tiger Woods
The First Unstaged
Golf Photos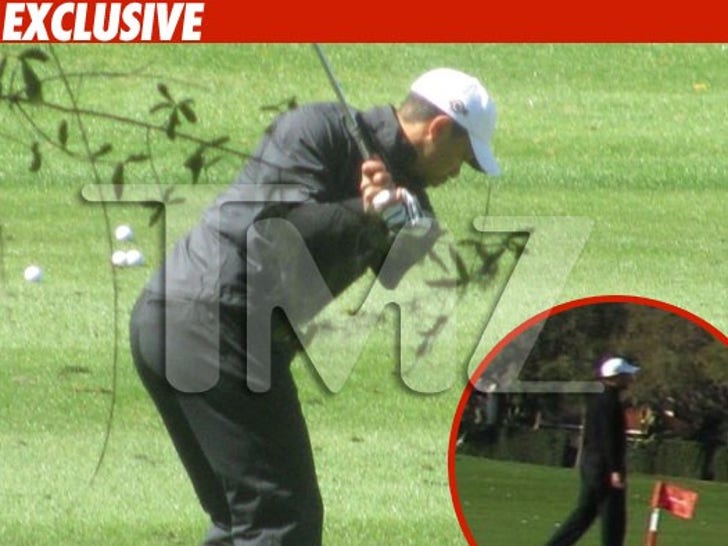 Tiger Woods is golfing like a man possessed -- hitting ball after ball after ball at the golf course near his home in Isleworth ... and TMZ has obtained the first unstaged photos of Woods back in action.
Woods hit the course yesterday with two male companions and practiced his ass off from 8:30 AM to 5:00 PM -- working on everything from drives to pitches and putts.
We're told Tiger's session was uninterrupted -- and he seemed completely focused throughout the entire grueling workout.
As we previously reported, sources in Isleworth tell us Tiger is dead set on competing for the Tavistock Cup -- which will be held at the same Isleworth golf course where he's practicing.
And with that news ... Phil Mickelson probably needs a fresh pair of undies.