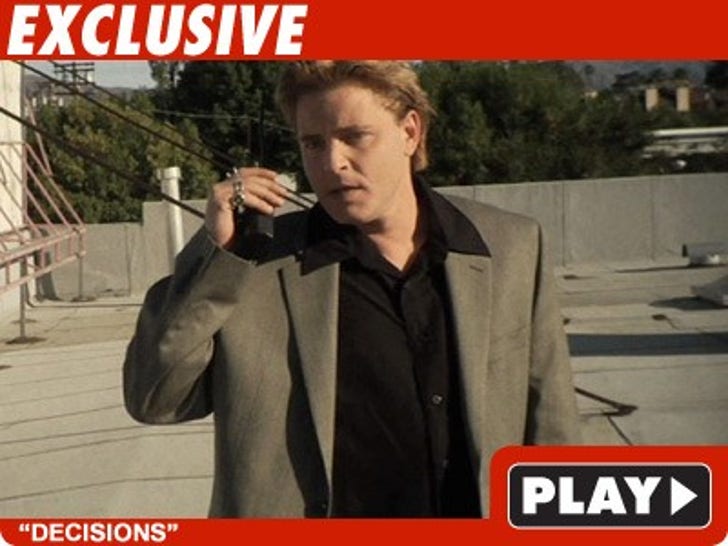 TMZ has obtained a clip from Corey Haim's last movie -- that has yet to be released.
Haim shot the scene -- from the movie "Decisions" -- last November.
In the movie, Haim plays a corrupt cop who gets involved in the lives of 6 troubled kids.
We spoke with Executive Producer Zenon Kesik, who said, "Corey was a professional and had no sign of any drug abuse at all."
Kesik says he did not require that Corey submit to a drug test, because, "He was straight. He didn't appear to be on any substance whatsoever."
Kesik says the movie is due to be released mid-April.