Nike to Vince Lombardi: Give Us Our Money Back!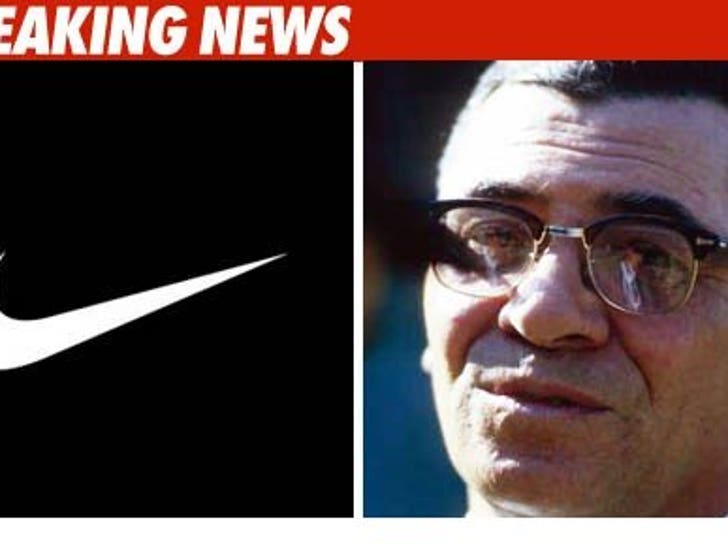 Legendary NFL coach Vince Lombardi is in the middle of a nasty dogfight between his family and Nike -- and it's all over a speech he made more than 40 years ago.
Vince died back in 1970 but Nike wanted to license the words and audio of an unidentified speech that the late Green Bay Packers coach once made for a new ad campaign. Nike claims they struck a deal with Lombardi's 2 kids -- Vince Jr. and Susan -- and even paid them $150,000 up front to expedite things.
But in a lawsuit filed in Oregon, Nike claims after they wrote the check they discovered that no audio of the speech actually exists ... and accuse the Lombardis of concealing that fact during negotiations. Now, Nike wants their money back.
The best part of the lawsuit: Nike seems to acknowledge that their guy who worked on the deal with the Lombardis was "running out the door on a personal trip" and signed the contract without paying proper attention to some last minute revisions -- one of which made the $150,000 advance "nonrefundable."
So Nike claims that now the Lombardis don't want to give the money back -- and are suing for breach of contract, mutual mistake and fraud.