I'm With CoCo Artist: My Life Has Totally Changed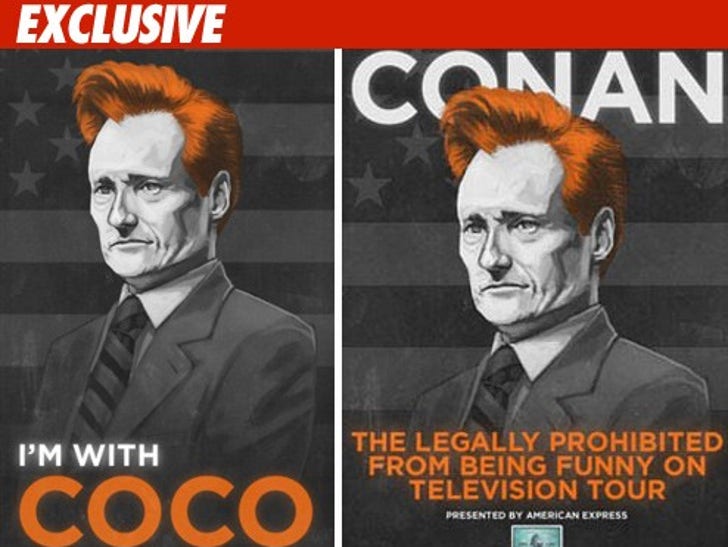 The artist behind the famous two-tone Conan O'Brien logo is rolling in dough now that his image is the face of CoCo's upcoming comedy tour -- and it all started on Twitter.
Artist Mike Mitchell tells TMZ that Conan's producers approached him about using the image to promote the former "Tonight Show" host's "Legally Prohibited from Being Funny on Television Tour" -- and he's earned enough money off the deal to take a very, very long vacation.
He wouldn't go into the specifics of the deal, but said Conan's people made sure he was taken care of.
Mitchell still retains the rights to the image -- which was originally posted to the Internet via TwitPic -- and has been selling bracelets and t-shirts with the logo to benefit Haiti. According to Mitchell, he's raised over $25,000 in Haiti relief so far.
Also, with all the publicity, Mitchell says he's been inundated with requests for more original work. No word if Jay Leno's on the waiting list.