David Hasselhoff Is a Star ... at His Star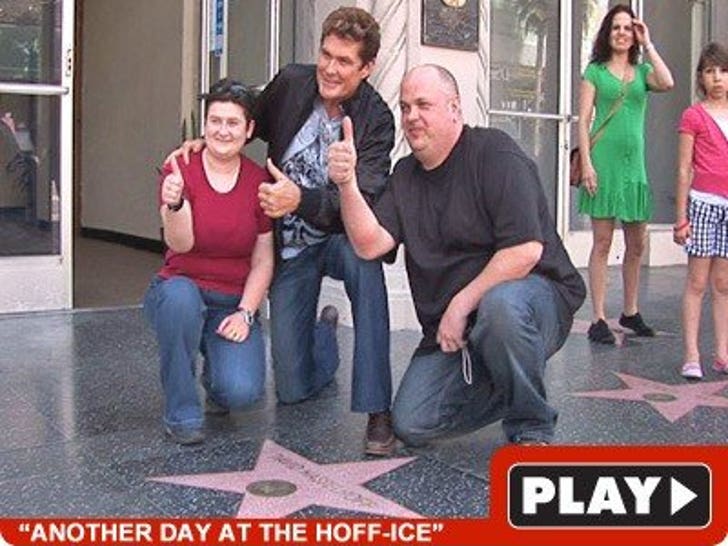 David Hasselhoff went to a burger joint yesterday -- but the only thing he was starving for was some attention.
The Hoff's trip to 25 Degrees at the Roosevelt turned into an all out lovefest after he decided to go to the front of the hotel -- where his star on the Walk of Fame is conveniently located.
A tour bus even unloaded to get photos with him -- and dude couldn't have been nicer.