Dennis Hopper: I'm Sick, I'm Broke
Dennis Hopper
I'm Sick, I'm Broke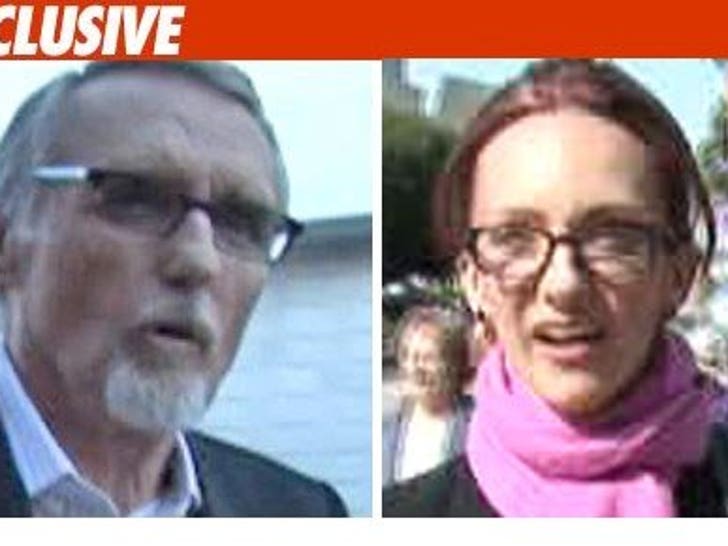 Dennis Hopper is extremely ill from his battle with cancer -- he weighs a little over 100 pounds and is nearly broke, according to new court documents obtained by TMZ.
The docs, filed by celebrity attorney Joe Mannis in Hopper's mega-divorce case, paints a grim picture of Hopper's life. One of his doctors submitted a declaration, stating, "It is doubtful that Mr. Hopper will ever recover sufficiently to be subject to a deposition."
Hopper says in the legal docs he is willing to pay estranged wife Victoria $5,000 a month in spousal support, and that's all he can afford. Hopper's CPA says Dennis' liquid assets total $300,280 ... plus another $10,900 in Hopper's corporations.
The CPA says in recent years, "Hopper has basically lived on income derived from new acting services." Because of his cancer, Hopper can't work, and in 2009 he earned $57,000 in residuals. Mannis says that's what Hopper will pull in this year as well.
Victoria has alleged Dennis is loaded because of art he has created and sold. Dennis counters in legal docs that in the last 9 years he's sold art to the tune of $1,895,000, but his expenses to create and store the art totaled $1,850,000 -- so he's saying the net profit for 9 years is a measly $45,000.
According to the docs, Dennis has been living off a $450,000 line of credit, but there is "no further borrowing possible."