Green Day Accused of Ripping Man's Face Off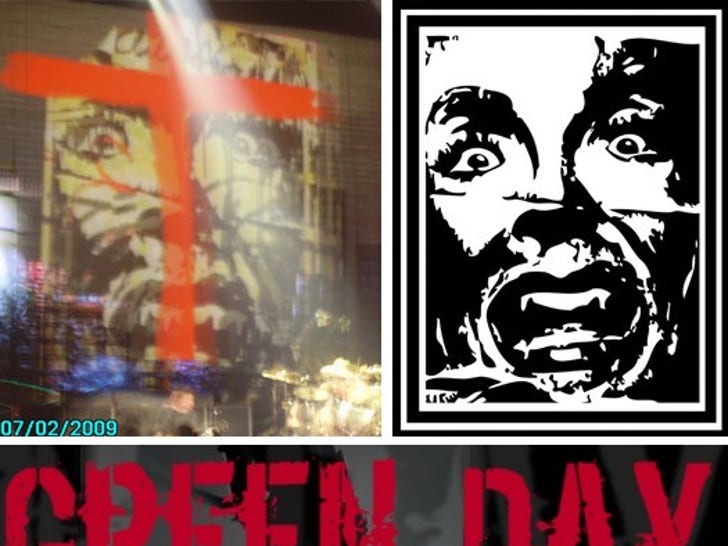 The guys from Green Day are getting sued by an artist who is accusing the band of stealing a facial feature he created.
The image in question shows a frightened, fang-toothed face -- which was plastered on the Green Day website in 2009, featured in a music video and displayed at concerts (left).
Artist Dereck Seltzer claims he created the face years ago (right) and even got it copyrighted -- and Green Day never got his permission to use it, so he filed a lawsuit in Los Angeles federal court.
Green Day's lawyer, Don Passman, tells TMZ, "Green Day received Mr. Seltzer's image from a responsible company and was unaware that there could be any copyright or other issues."