Tiger Woods -- The Carnivorous Encounter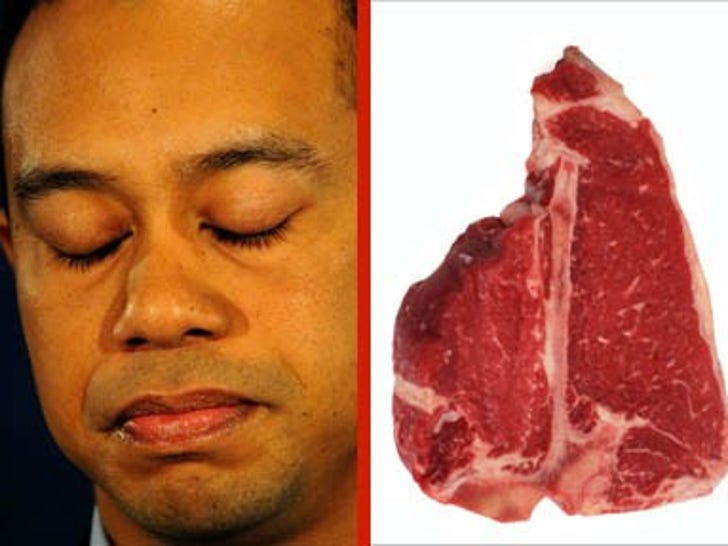 Before Tiger Woods sinks his teeth into the field at the Masters -- dude is expected to sink his teeth into 5 different kinds of meats at a prestigious pre-tournament dinner just two days before tee off.
The event is called the Champions Dinner -- an annual event hosted by the guy who won the Masters the previous year -- and this year that guy is Angel Cabrera ... who's setting one of the most carnivorous menus ever.
Cabrera has announced that this year's menu will feature Argentinian Asado -- a 5-meat course consisting entirely of meats ... like fillets, short ribs and sausages.
We're told Tiger is expected to attend -- no word if he's bringing a guest.