'Jersey Shore' Cast -- Separated By Sex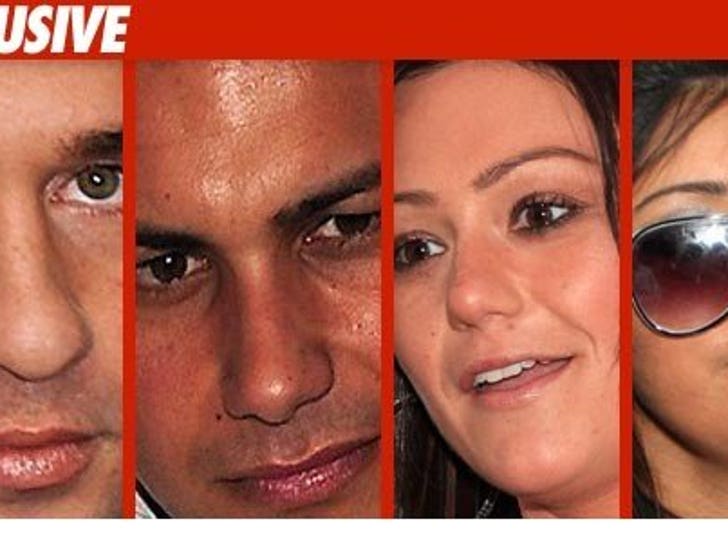 The people behind "Jersey Shore" are making sure there's no inter-cast bangin' around before the gang gets to Florida. TMZ has learned MTV is making the boys and the girls hit the road in separate cars.
According to our sources, MTV just picked up Pauly D in Rhode Island and then grabbed The Situation in New York City before heading south. We're also told Snooki and Jwoww are in another ride -- and are also en route.
We're also told MTV is keeping the stars on total lockdown -- our source says the network has banned the use of cell phones during the trip.