'Jersey Shore' Hits Miami -- Angelina Warning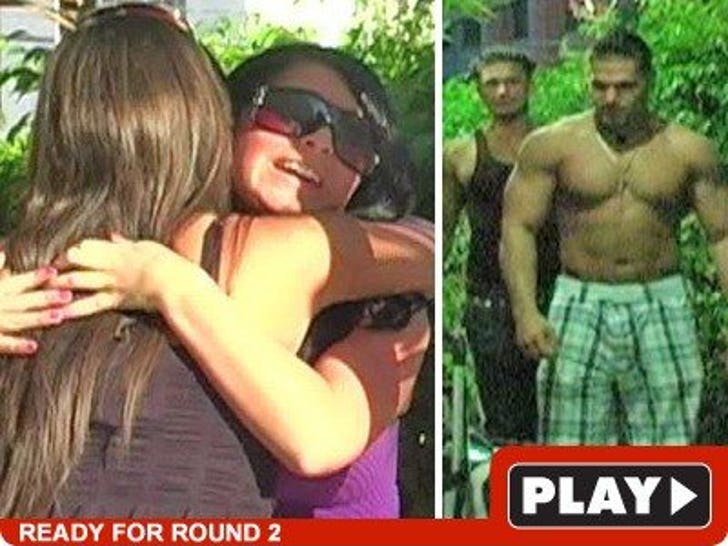 Angelina only lasted three episodes in the first season of "Jersey Shore" -- but she's baaaaaaack.
TMZ was there as The Situation, Pauly D, Snooki, Jwoww, super buff Ronnie and Sammi showed up to their new digs yesterday and the self-proclaimed "Kim Kardashian of Staten Island" arrived too ... with real luggage -- no trash bags this time.
Ronnie and his situation were there too -- but we gotta know ...