Kenyon Martin's Locker Room Tirade -- On Tape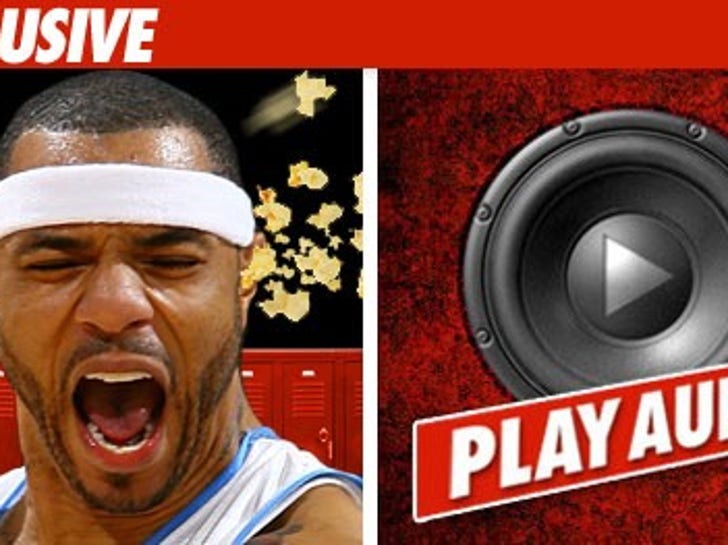 TMZ has obtained the expletive-filled audio recording of NBA star Kenyon Martin going insanely ballistic on his Denver Nuggets teammates when an April Fools' prankster filled his Range Rover with buttered popcorn.
After seeing how the popcorn affected his white interior, Martin -- who's making roughly $16 million this year -- went back into the locker room and told his teammates, "I swear to God, boy ... when I find out who did it ... I'm gonna put my mother f*ckin' hands on one of y'all."
Martin continued, "I'm gonna put my hands on whoever did it ... you best believe dat ... it's f*ckin personal ... you best believe it."
After Martin calmed down, Kenyon learned the perp was the driver of teammate J.R. Smith. The driver later apologized for the prank ... but Martin reportedly won't accept the mea culpa.
To listen to the uncensored version,