Tiger Aerial Assault Plane -- Grounded By FAA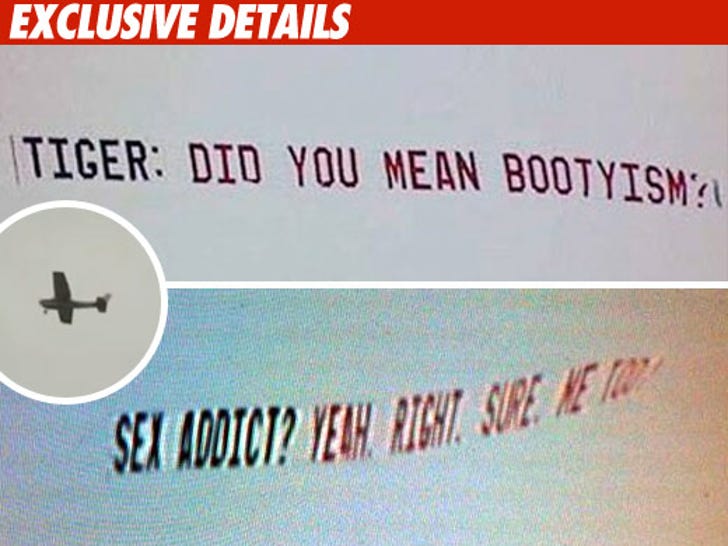 Don't strain your neck looking up for that third Tiger Woods taunting banner to fly over Augusta -- TMZ has learned the plane has been grounded by the FAA after an unexpected last minute inspection.
We're told the FAA performed a "ramp check" on the plane last night in response to a request from an FAA air traffic controller. An FAA spokesperson tells us the investigator found "a number of mechanical issues" and sent the plane back to the airport where it is based.
The owner of the plane tells TMZ the mechanical issue was over a worn-out tag on the seat belts.
All hope for the third banner is not lost -- the owner says he is currently searching for another plane so he can carry out his assignment.