Cinnabun's Star Turn in Jesse James Porn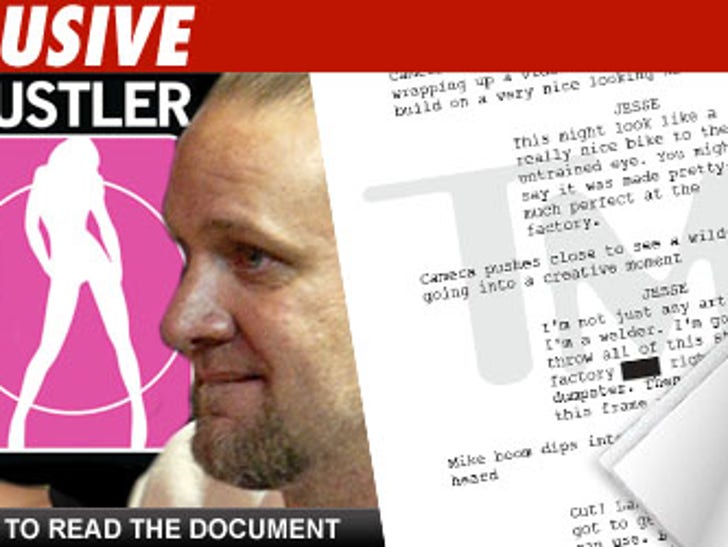 The Jesse James/Sandra Bullock cheating saga has now reached a new level -- the parody porn level ... and even Cinnabun has a role.
TMZ has obtained the script for "Hustler's Untrue Hollywood Stories: Jesse James" -- which begins production on Monday. Jesse, Sandra and Michelle are all featured -- and Jesse's trusty sidekick Cinnabun has a part, played by a dog named Crisco. Don't worry -- it's a non-sex scene.
**SPOILER ALERT** In the film, Jesse cheats on Sandra with Michelle McGee, Sandra sends him to sex rehab (they get it on), then she cheats on him right back ... with Brigitte Daguerre.