UFC Fighter: They Fixed My Brain with Krazy Glue
UFC Fighter:
They Fixed My Brain
with Krazy Glue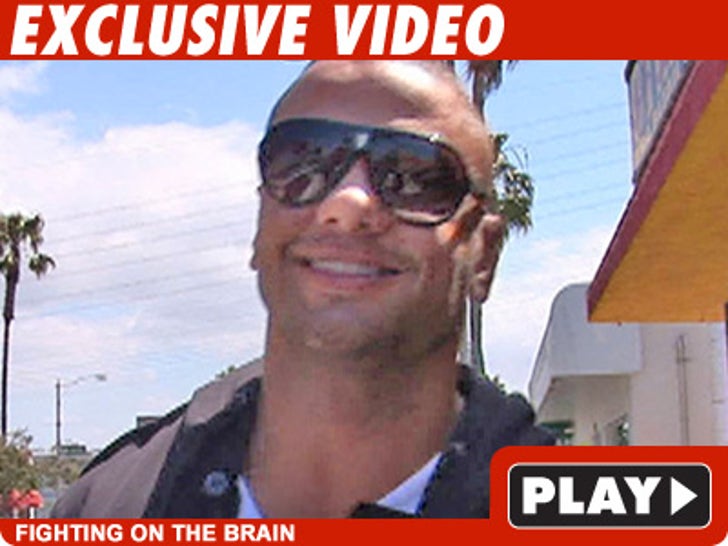 UFC fighter Thiago "Pitbull" Alves is feeling great just weeks after undergoing a minor brain procedure -- even though it took Krazy Glue to help seal up his wound!
Alves was leaving OTM Fight Shop in Redondo Beach yesterday, where he told us he's not only doing well, he's already training again -- just weeks after a surgical procedure to prevent bleeding in his brain.
In fact, Alves even has a UFC fight scheduled for June 12 in Vancouver -- pending he gets the green light from the boxing commission in NY next week.