Jon & Kate's 8 Guaranteed Big Money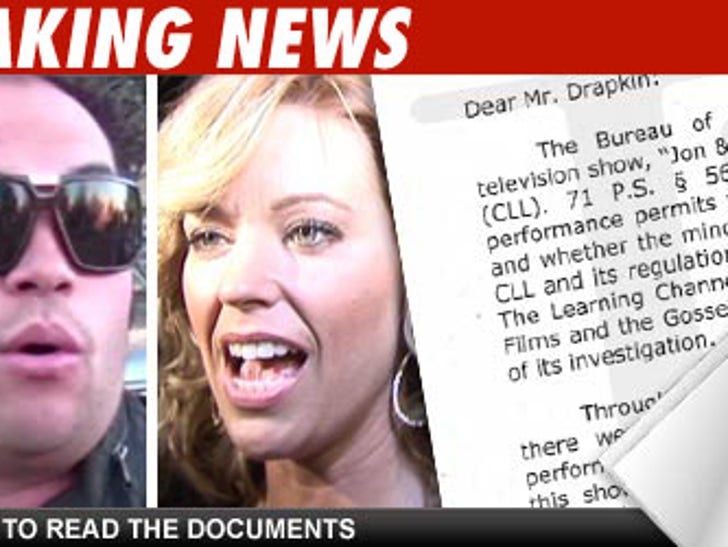 "Jon & Kate Plus 8" honchos won't face legal action following an investigation into the show's treatment of the kiddies -- but there's a catch ... and it involves a lot of money.
In documents just released to the public, The Bureau of Labor Law Compliance says it never obtained evidence proving the show abused the rights of the children.
But ... there are new stipulations the show must abide by -- including putting away "at least 15% of the gross proceeds of this show and future shows" that will be put into a trust until the kids are 18.
A rep for TLC said the trust was established in November.