Larry King and Wife -- Huggin' It Out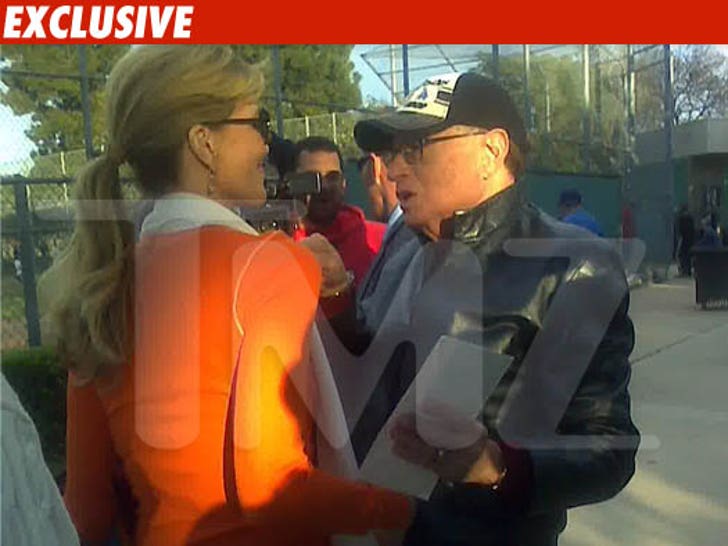 Larry King and his soon-to-be ex-wife Shawn Southwick had a minor truce in their nasty divorce war Thursday afternoon -- when the two hugged each other at their son's little league baseball game.
The couple approached each other at the field in Beverly Hills and engaged in a warm 3-second hug. At one point, Larry complimented Shawn's perfume saying, "That smells good ... I know that smell"
Larry then thanked Shawn for something that occurred earlier in the day, saying "I want to thank you for today ... it was the best half-hour of my life." It's unclear what Larry was referring to.
The two then proceeded to watch the game together -- acting nothing less than civil. Baseball has that effect sometimes ...