Larry King's Wife -- My Sis Kept Getting Gifts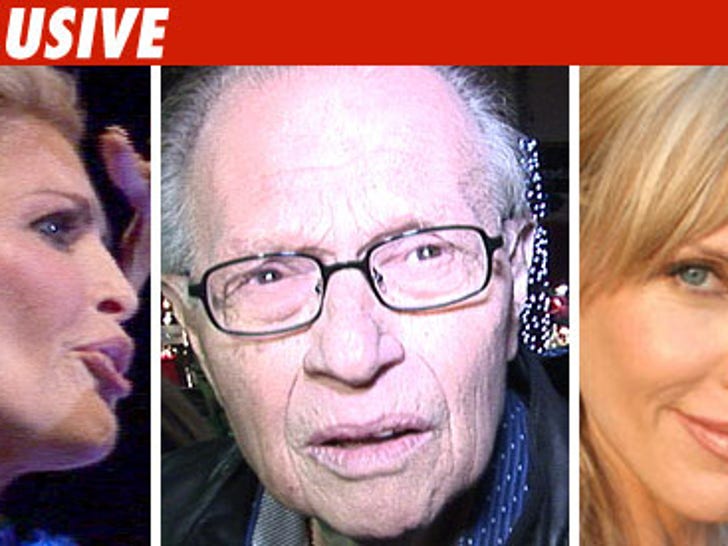 TMZ has learned what triggered a run to the courthouse between Shawn Southwick and Larry King was a discovery Shawn made -- a discovery she believes proves a continued relationship between Larry and her sister Shannon Engemann.
Sources tell us earlier this week, Shawn discovered evidence that Larry has continued to give Shannon expensive gifts -- very expensive gifts.
We're told Shawn was assured by Larry that the gifts had stopped -- but she found evidence to the contrary.
Our sources say Shawn is a "wreck."
As for her meeting today with attorney Robert Kaufman, we're told she has not hired him -- she is sticking with the lawyer who filed divorce papers on her behalf, Joe Mannis ... at least for now.