Bombshell McGee -- The Fight is On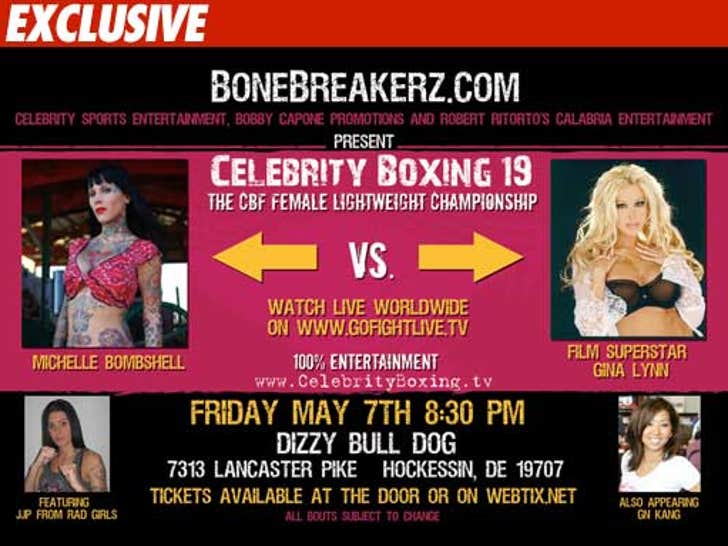 TMZ has obtained the official fight poster for Bombshell McGee's upcoming female boxing match with porn star Gina Lynn ... in what we're calling, "Homewreck-amania!!!!"
McGee was originally supposed to referee a match between Lynn and Jon Gosselin's ex -- Kate Major -- but when Kate backed out ... the Bombshell was dropped in.
The two are set to fight on May 7 -- wonder who Sandra Bullock's rootin' for?!