Kris Allen in Concert -- XYZ!
Kris Allen
A Window Into My Crotch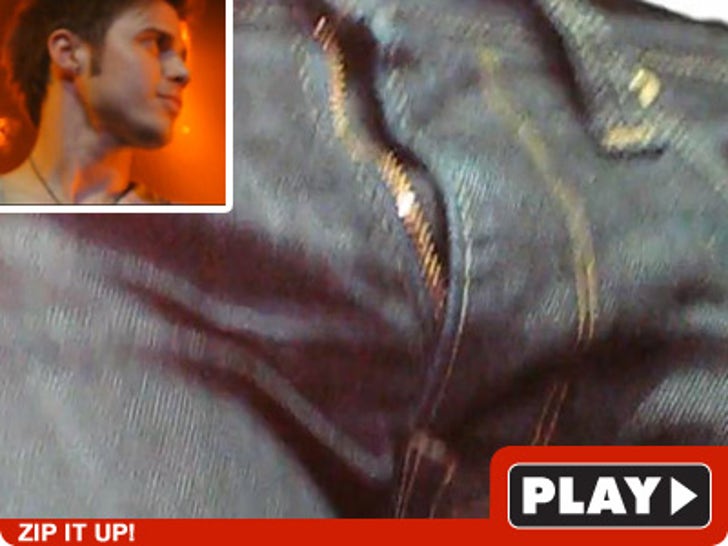 Kris Allen didn't just open for Lady Antebellum last night at the Wiltern in L.A. ... he also opened his fly for the entire audience.
After getting through his first set without any hardware malfunctions, the "American Idol" champ returned to the stage at the end of the show to perform "Hey Jude" -- with his zipper down.
Check out his reaction when someone in the audience tells him to XYZ -- priceless.