Larry King -- Breakfast and a Lawyer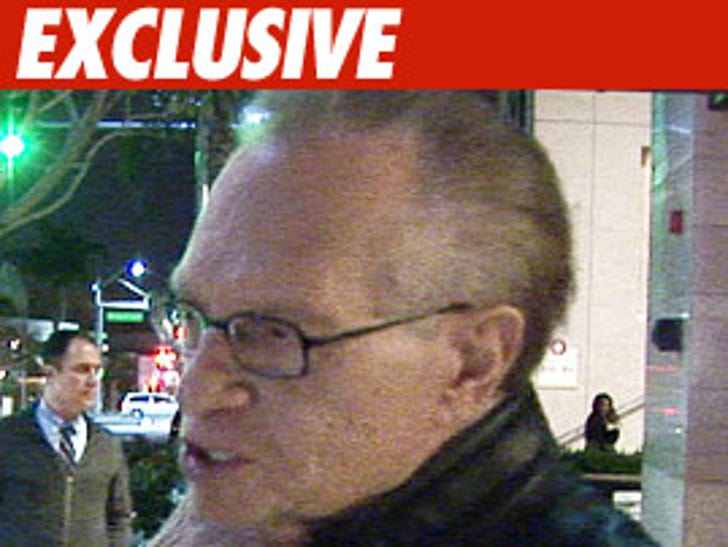 Sources tell TMZ Larry King signed a legal document that put his fortune on the line based on a strategic decision -- his lawyer's office was within walking distance of his favorite breakfast deli.
TMZ broke the story ... Larry inked a post-nup more than two years ago, not only signing over three houses to wife Shawn Southwick, but declaring that his entire fortune -- about $144 million -- was community property (50/50).
Larry's famed divorce lawyer Dennis Wasser tells TMZ the agreement was the result of undue influence, because Shawn strong-armed Larry into getting advice from her powerhouse divorce lawyer Joe Mannis.
But Mannis says there was no strong-arming, and that all he did was give Larry the names of three lawyers who would give him advice on signing the document. One of the lawyers was Mannis' former law partner -- Daniel Barbakow.
Mannis tells TMZ Larry chose Barbakow not because of some sinister plot, but because Barbakow's office was within walking distance of Nate 'n Al deli in Beverly Hills -- a place Larry frequents daily and religiously (Larry's home at the time was also a few blocks away from the law office).
We may never know if the post-nup was Kosher because it looks like Larry and Shawn are about to drop the divorce -- at least for now.