Larry King & Shawn -- Never Let Go!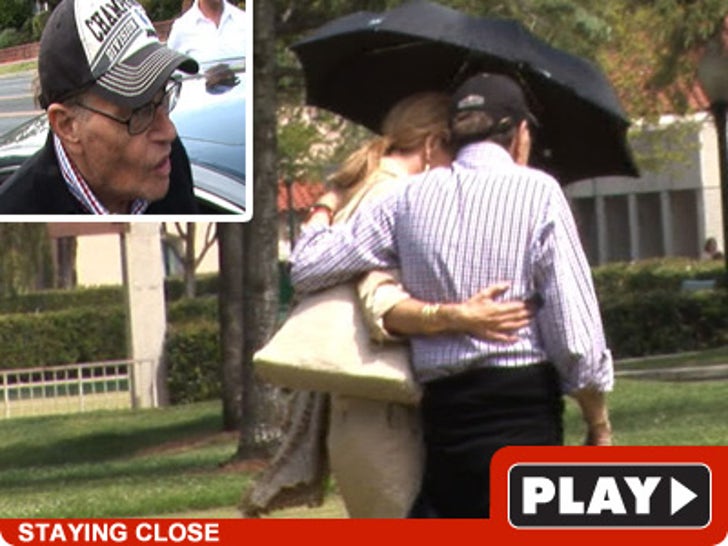 Larry King and Shawn Southwick are holding on for one more day.
The couple -- who filed for divorce last week -- was spotted clinging tightly to each other last night at their son's little league game. When asked if they were reconciling, Larry replied, "You never know."
So far, neither party has withdrawn their divorce papers.
As we previously reported, the duo is trying to save their marriage and agreed to meet with a counselor today.