Michael Jackson's Mom Cleans House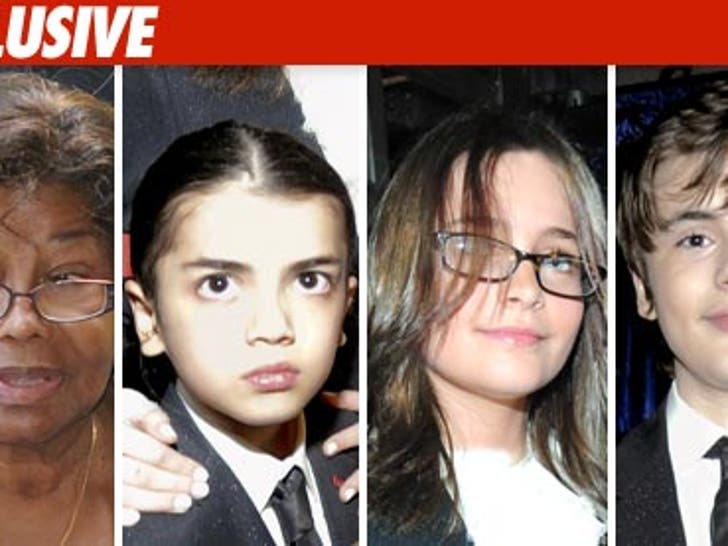 TMZ has learned ... Katherine Jackson is downsizing the number of grandchildren in her San Fernando Valley mansion -- and the stun gun incident was the catalyst.
Sources with direct knowledge of the situation tell TMZ ... Katherine has told Alejandra Genevieve Oaziaza -- who is currently living at the estate, along with two of her kids by Randy Jackson and two others by Jermaine Jackson -- that she must take the kids and move out of the estate next week, because supervising seven children is just too much for the 79-year-old grandmother.
But don't think Katherine is heartless. It's the opposite. She's moving Alejandra, along with Jaafar, Jermajesty, Donte and Randy Jr. to a San Fernando Valley condo owned by the estate.
We're told the move was prompted by the stun gun incident last month. TMZ broke the story that 13-year-old Jaafar bought a stun gun online and fired it in the house. Sources say Jaafar pointed the gun at two of Michael's kids, but the family denies that.
The L.A. County Department of Children and Family Services came to the estate, took the gun and interviewed people in the home, and it became apparent seven kids were too much for Katherine to handle.
So as of next week, Prince, Paris and Blanket will have the run of the mansion, unobstructed.